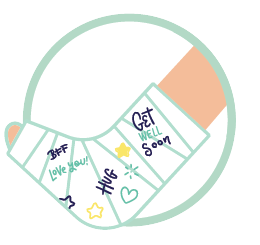 Workers' Compensation Insurance
Employers

Workers' Compensation
BTIS is excited to bring you a comprehensive workers' compensation insurance program from Employers, an industry leader with over a century of experience. This robust coverage is designed for a variety of businesses, ranging from automobile service stations and repair shops to day care centers, sandwich shops, restaurants, and even academic institutions. It also caters to automobile dealerships, hotels or motels, print shops, hair & nail salons, retail stores, and machine shops, among others.
Available in most states, this program offers Association & Anthem/Blue Cross discounts and comes with a suite of Loss Control Support resources to help reduce workplace injuries and illnesses, ultimately boosting productivity and enhancing long-term profitability. Experience efficient claims handling with a 24/7, multi-lingual claims reporting center.
With an A- (Excellent) rating by A.M. Best, Employers offers the stability and dependability your client's businesses require. This legacy, combined with forward-thinking strategies and services, positions this work comp program as a premier choice for businesses.
This information is provided as a guideline only and is subject to change with or without notice.
Association & Anthem/Blue Cross Discounts Available
Loss Control Support:
resources to help you reduce workplace injuries and illnesses which can improve productivity and long-term profitability.
Efficient Claims Handling:
24/7, multi-lingual claim reporting center provides prompt service to injured workers while helping control claim costs by working with physicians to evaluate care.
Stability & Dependability:
over 100 years of experience and and A- (Excellent) rating by A.M. Best.
Cross-selling increases client retention
Increased Customer Retention: Strengthen client loyalty with complementary coverage.
Higher Customer Value: Clients purchasing multiple policies increase their long-term value.
Better Risk Management: Identify coverage gaps and provide suitable policies for effective risk protection.
Increased Revenue: Generate more sales and income from existing clients.
Improved Customer Experience: Simplify the insurance process by consolidating policies in one marketplace.
Enhanced Upselling Opportunities: Increase revenue by offering higher-value coverage options to clients.
Strengthened Referral Network: Expand your customer base through referrals from satisfied clients.