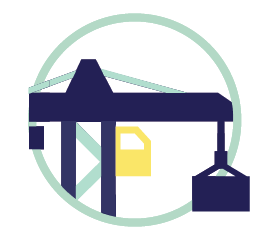 Builders Risk & Vacant Property Insurance
AUGold is the premier market for Residential and Commercial vacant property insurance. With customized solutions for properties that are 100% unoccupied, AUGold specializes in offering comprehensive coverage across all states. Whether your clients are homeowners with vacant property or business owners with multiple locations, AUGold's tailor-made insurance packages are designed to meet their unique needs. Explore AUGold's Residential and Commercial coverage options and find the perfect plan for your clients' properties today.
This information is provided as a guideline only and is subject to change with or without notice.
Top-Rated Carrier: A (Excellent) by A.M. Best Co.
Multi-Location Availability
Residential and Commercial Properties
Package or Mono-line Property
Policy Term Options: 3, 6, 9 and 12 Months Available
Deductibles as Low as $1,000
Additional Insureds Coverage Added at No Cost
Cross-selling increases client retention
Increased Customer Retention: Strengthen client loyalty with complementary coverage.
Higher Customer Value: Clients purchasing multiple policies increase their long-term value.
Better Risk Management: Identify coverage gaps and provide suitable policies for effective risk protection.
Increased Revenue: Generate more sales and income from existing clients.
Improved Customer Experience: Simplify the insurance process by consolidating policies in one marketplace.
Enhanced Upselling Opportunities: Increase revenue by offering higher-value coverage options to clients.
Strengthened Referral Network: Expand your customer base through referrals from satisfied clients.