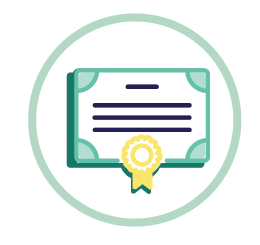 Discover the convenience and efficiency of BTIS's Commercial Surety Bonds, designed to meet diverse business requirements. With our innovative Commercial Bonds Marketplace, you have access to over 1000 bonds, streamlining the quoting process with just one straightforward online application. From small local businesses to large corporations, BTIS ensures that securing the right commercial surety bond is now simpler than ever. Explore our marketplace today and experience the ease of finding the perfect bond for your needs.
This information is provided as a guideline only and is subject to change with or without notice.
Quote Thousands of Bond Types
No Credit Check Required on Some Bond Types
Same Day Letter of Bondability Available for Most Bonds 
Cross-selling increases client retention
Increased Customer Retention: Strengthen client loyalty with complementary coverage.
Higher Customer Value: Clients purchasing multiple policies increase their long-term value.
Better Risk Management: Identify coverage gaps and provide suitable policies for effective risk protection.
Increased Revenue: Generate more sales and income from existing clients.
Improved Customer Experience: Simplify the insurance process by consolidating policies in one marketplace.
Enhanced Upselling Opportunities: Increase revenue by offering higher-value coverage options to clients.
Strengthened Referral Network: Expand your customer base through referrals from satisfied clients.