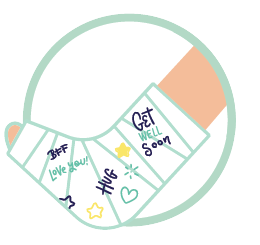 Workers' Compensation Insurance
Clear Spring

Workers' Compensation
Clear Spring Insurance is a reliable top-rated provider dedicated to serving an expansive array of industries with comprehensive workers' compensation programs. Clear Spring covers a spectrum of fields from carpentry, painting, and plumbing to unique sectors such as library operations and religious institutions. Over 400 eligible class codes demonstrate the company's capacity to support a broad range of new ventures without requiring prior Work Comp coverage.
With no payroll minimums and convenient direct bill policies coupled with automatic renewals, Clear Spring Insurance focuses on customer convenience. Presently operating in AZ, CA, CO, NV, OR, and TX, plans are underway to expand the services to additional states soon.
Clear Spring Insurance is the clear choice for comprehensive, flexible, and affordable coverage tailored to diverse business needs.
This information is provided as a guideline only and is subject to change with or without notice.
Top-Rated Carrier: A- (Excellent) by A.M. Best Co.
New Ventures Encouraged, No Prior Work Comp coverage Required
Available States: AZ, CA, CO, NV, OR, TX (more states coming soon!)
Direct Bill Policies / Automatic Renewal
Cross-selling increases client retention
Increased Customer Retention: Strengthen client loyalty with complementary coverage.
Higher Customer Value: Clients purchasing multiple policies increase their long-term value.
Better Risk Management: Identify coverage gaps and provide suitable policies for effective risk protection.
Increased Revenue: Generate more sales and income from existing clients.
Improved Customer Experience: Simplify the insurance process by consolidating policies in one marketplace.
Enhanced Upselling Opportunities: Increase revenue by offering higher-value coverage options to clients.
Strengthened Referral Network: Expand your customer base through referrals from satisfied clients.