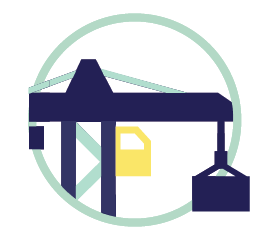 Builders Risk & Vacant Property Insurance
USLI's Vacant Building product is crafted specifically for your clients' residential and commercial vacant building risks. Offering versatility and ease, our product can be quoted for 3, 6, 9, or 12-month policy terms on either a monoline or package basis. Discover how this specialized product can meet the unique needs of vacant properties, whether short-term or long-term.
CALL USLI TODAY: 877.203.8573
This information is provided as a guideline only and is subject to change with or without notice.
Top-Rated Carrier: A++ (Superior) by A.M. Best Co.
Options for 3, 6, 9, or 12-month policy terms
Quotes Available by Phone, Web, Email or Chat
Quick Turnaround: Only 8-10 Key Questions for Quote
Monoline or Package Options
Cross-selling increases client retention
Increased Customer Retention: Strengthen client loyalty with complementary coverage.
Higher Customer Value: Clients purchasing multiple policies increase their long-term value.
Better Risk Management: Identify coverage gaps and provide suitable policies for effective risk protection.
Increased Revenue: Generate more sales and income from existing clients.
Improved Customer Experience: Simplify the insurance process by consolidating policies in one marketplace.
Enhanced Upselling Opportunities: Increase revenue by offering higher-value coverage options to clients.
Strengthened Referral Network: Expand your customer base through referrals from satisfied clients.