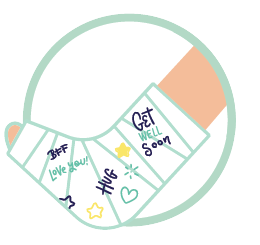 Workers' Compensation Insurance
CNA

Workers' Compensation
BTIS is proud to introduce a comprehensive work comp program through CNA Insurance, designed to cater to a broad range of businesses, from advertising to health centers, architecture consultancies to real estate agencies, laboratories to law offices, and everything in between.
This program, backed by an A (Excellent) Rated Carrier by A.M. Best Co., is available in all lower 48 states (except CA & Monopolistic states) with CA coming soon!
CNA Workers' Compensation program not only offers comprehensive coverage but also complimentary risk control programs designed with small businesses in mind. Trust CNA to deliver top-tier services that suit your client's business needs.
This information is provided as a guideline only and is subject to change with or without notice.
Top-rated Carrier: A (Excellent) by A.M. Best Co.
Available In All Lower 48 States (except CA & Monopolist) CA COMING SOON!
Complimentary Risk Control Programs Included
Experienced Underwriting, Risk Control and Claims Professionals with Decades of Experience with Small Businesses
Provides "Medical Bill Review"
Best-In-Class Claims Handling, Available 24/7
CNA Claim Professionals Maintain Internal and External Certification Requirements and Follow a Comprehensive Continuing Education Curriculum
Cross-selling increases client retention
Increased Customer Retention: Strengthen client loyalty with complementary coverage.
Higher Customer Value: Clients purchasing multiple policies increase their long-term value.
Better Risk Management: Identify coverage gaps and provide suitable policies for effective risk protection.
Increased Revenue: Generate more sales and income from existing clients.
Improved Customer Experience: Simplify the insurance process by consolidating policies in one marketplace.
Enhanced Upselling Opportunities: Increase revenue by offering higher-value coverage options to clients.
Strengthened Referral Network: Expand your customer base through referrals from satisfied clients.