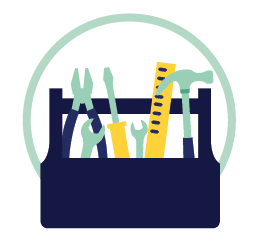 General Liability Insurance
Hiscox Now®

General Liability
BTIS has partnered with Hiscox to bring you a fast and convenient solution for small business insurance. With Hiscox NOW®, you can effortlessly obtain insurance quotes and bind policies within minutes. Hiscox NOW® offers a comprehensive range of insurance options, including professional liability, general liability, and business owner's policies, specifically designed for small businesses. These policies are underwritten by Hiscox Insurance Company Inc., an A.M. Best 'A' (Excellent) rated insurer. Experience the convenience and peace of mind of Hiscox's online insurance solutions for small businesses. Get a quote today!
*Not available in AR or WA. Please remember that only the relevant insurance policy can provide the actual terms, coverages, amounts, conditions and exclusions for an insured. All products and services may not be available in all states and may be subject to change without notice. "CNA" is a registered trademark of CNA Financial Corporation. Certain CNA Financial Corporation subsidiaries use the "CNA" trademark in connection with insurance underwriting and claims activities.
Top-Rated Admitted Carrier: A (Excellent) by A.M. Best Co.
Instant Binding - Same Day Coverage, Policy Documents Emailed Immediately
Broad Appetite - Policies Customized for Over 100 Professions
Competitive Premiums - Starting at $22.50/mo!
Automatic Renewal Available
Coverage Available in Over 100 Various Industries
Home Based Business Discount Available
Cross-selling increases client retention
Increased Customer Retention: Strengthen client loyalty with complementary coverage.
Higher Customer Value: Clients purchasing multiple policies increase their long-term value.
Better Risk Management: Identify coverage gaps and provide suitable policies for effective risk protection.
Increased Revenue: Generate more sales and income from existing clients.
Improved Customer Experience: Simplify the insurance process by consolidating policies in one marketplace.
Enhanced Upselling Opportunities: Increase revenue by offering higher-value coverage options to clients.
Strengthened Referral Network: Expand your customer base through referrals from satisfied clients.