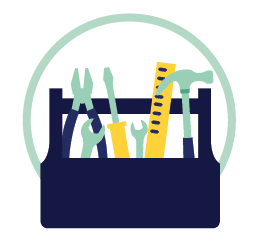 General Liability Insurance
CBIC Admitted

General Liability
BTIS is proud to introduce Contrac Pac, a specialized program powered by RLI's insurance subsidiary, Contractors Bonding & Insurance Company (CBIC). As a registered agency partner, you can rely on CBIC's A+ (Superior) rating and its consistent presence in the market since 1979. Contrac Pac, designed in 1995, caters specifically to small-to-medium-sized artisan and general contractors specializing in residential and light commercial projects. By partnering with BTIS, you gain access to comprehensive coverage tailored to your unique needs. Trust our experienced team to provide you with superior insurance solutions.
This information is provided as a guideline only and is subject to change with or without notice.
Top-Rated Admitted Carrier: A (Excellent) by A.M. Best Co.
Direct Bill or Agency Bill available
Home-builders & Commercial Construction
Prompt & efficient claims handling
No maximum sub cost percentage
Insured must manage all subs on site
General Contractors annual receipts up to $3 million
Artisan Contractors annual receipts up to $2 million
Available in all states except: AK, CO, NY
Cross-selling increases client retention
Increased Customer Retention: Strengthen client loyalty with complementary coverage.
Higher Customer Value: Clients purchasing multiple policies increase their long-term value.
Better Risk Management: Identify coverage gaps and provide suitable policies for effective risk protection.
Increased Revenue: Generate more sales and income from existing clients.
Improved Customer Experience: Simplify the insurance process by consolidating policies in one marketplace.
Enhanced Upselling Opportunities: Increase revenue by offering higher-value coverage options to clients.
Strengthened Referral Network: Expand your customer base through referrals from satisfied clients.